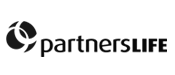 Conquering the paper mountain by taking documents to the cloud
Partners Life is a New Zealand-owned life insurance company offering a full range of health and life insurance products. They had manual processes in place and were highly paper-based which led to processing bottlenecks. Partners Life required improved infrastructure and a mechanism for colleagues to easily communicate and collaborate with one another.
Partners Life approached Provoke looking for systems and applications that would scale rapidly and be simple to maintain – they were aware that they needed to keep valuable IT resources as free as possible to allow for planned expansion.
Provoke worked with Partners Life to move their systems to the cloud and implemented Office 365. Thanks to the flexibility of Microsoft Azure, Partners Life has easily digitized and stored their paper-based documents. Digitizing paper processes has removed more than $260,000 worth of mail-processing costs per year and made policy documents completely searchable. This has also improved customer response time and overall satisfaction.
Technology
Using Microsoft tools including SharePoint, Office 365, and Azure, Provoke was able to add efficiency to the Partners Life office and streamline their processes.